Our latest project was dedicated towards the village of Gobojango where the electrification of a fence has been sponsored by Tuli Conservation Trust (TCT). 
Gobojango already had an existing water reservoir and small irrigation system in place, however the water infrastructure and the crops the community wished to grow faced the constant threat of roaming elephants. Although the field was fenced, and the community did everything they could to deter these big creatures, the need for further protection of their village horticulture project was evident. 
TCT agreed to electrify the 1.5ha plot with a set of quality, solar-based, elephant protection wires to try and mitigate the risk of human-elephant conflict occurring at this horticulture plot in the future. Human-elephant conflict is a common problem in villages that surround the Northern Tuli Game Reserve; community members can spend days and months ploughing and planting their crops for them to be destroyed in just a few short hours by a group of passing elephants. By developing ways to protect these horticultural areas we not only provide a safe place for community members to grow their crops, but we also protect our elephants living within this unique open system. 
Firstly, we had to make sure the current fence line is in perfect condition for implementation of the planned electrified offset brackets so members of the Gobojango community came out in their numbers to clear the bush off the fence line. They cleared a 2m width along each side of the fence and will continue to do this when needed to make sure the fence remains in great conditions going forward.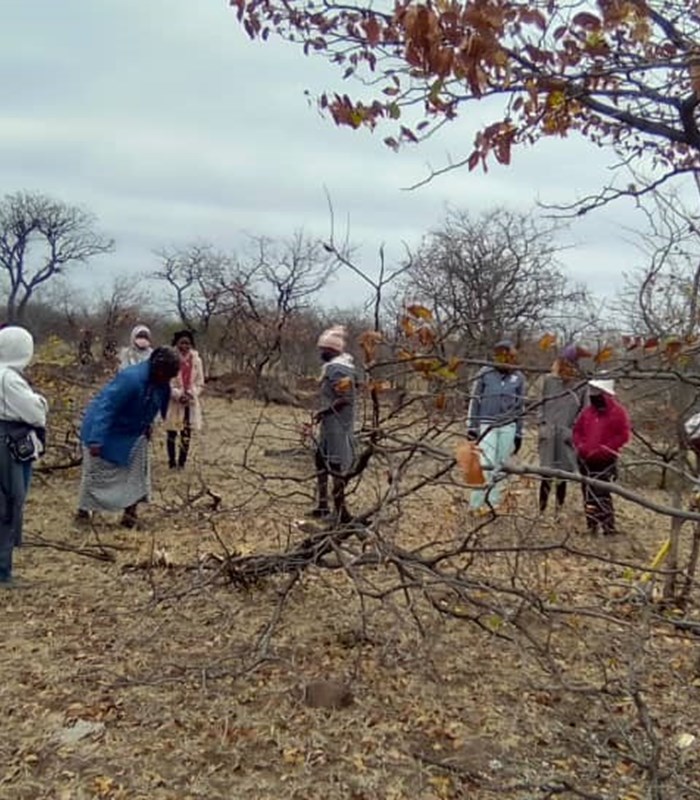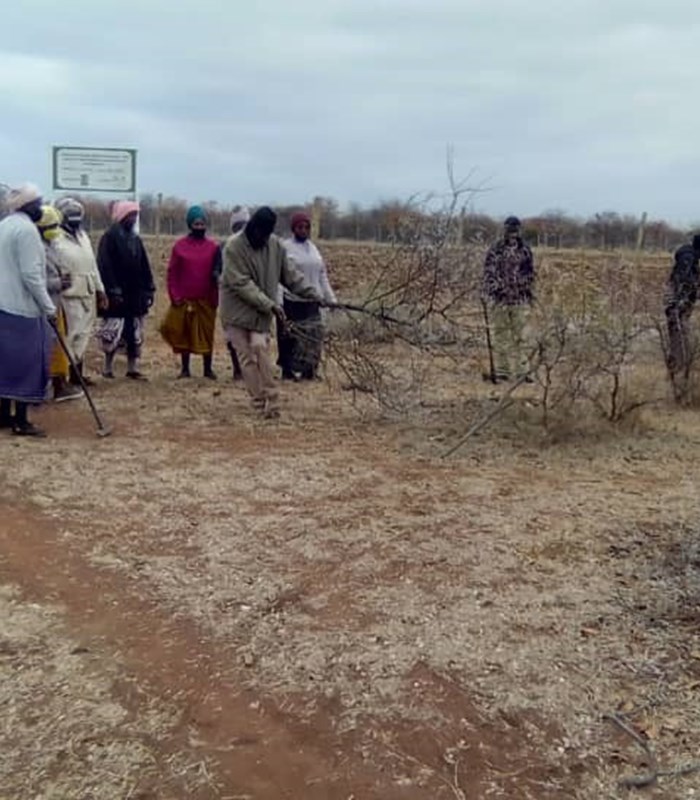 Once the initial clear up had been completed we welcomed Stafix to the site. Lawrence and his team worked quickly as they put up a high-quality, 4 strand, dual energizer solar elephant wire system for the community. This fence is designed to be extremely low maintenance and function optimally at all times. Not only did Stafix commit to carrying out the job, but they also offered some free welding work on the broken gate to ensure the property was secured correctly, a donation in kind for which we are very grateful. Stafix and TCT also provided a basic maintenance kit and general supplies to be left on site and to be used for day-to-day fence maintenance work.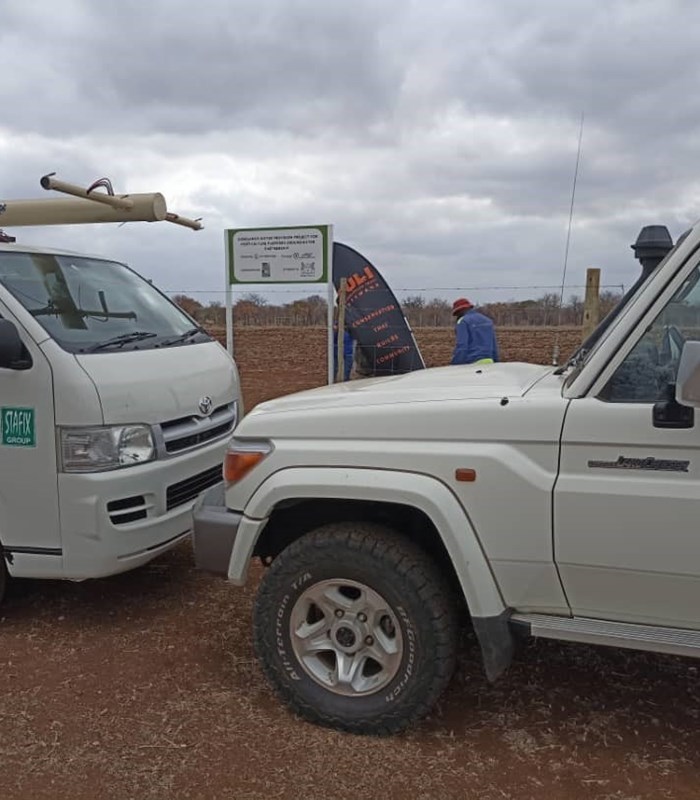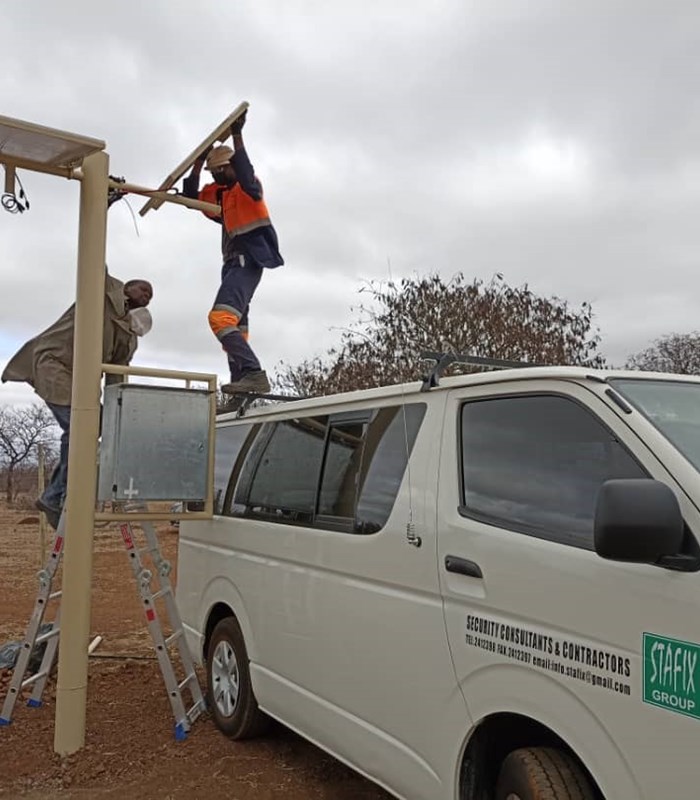 Once the fence electrification was complete, it was important to ensure that the community knew how to look after it. Lawrence from Stafix and Michael from the Village Development Committee selected 12 individuals to receive basic training on how to identify a problem and carry out basic maintenance. The daytime and night-time watchmen, as well as people involved in tending to the crops, were given detailed step-by-step instructions on how to use the supplied maintenance kit to keep their fence in top condition. Members of the Village Development Committee also attended to make sure that the information is transferable at any time.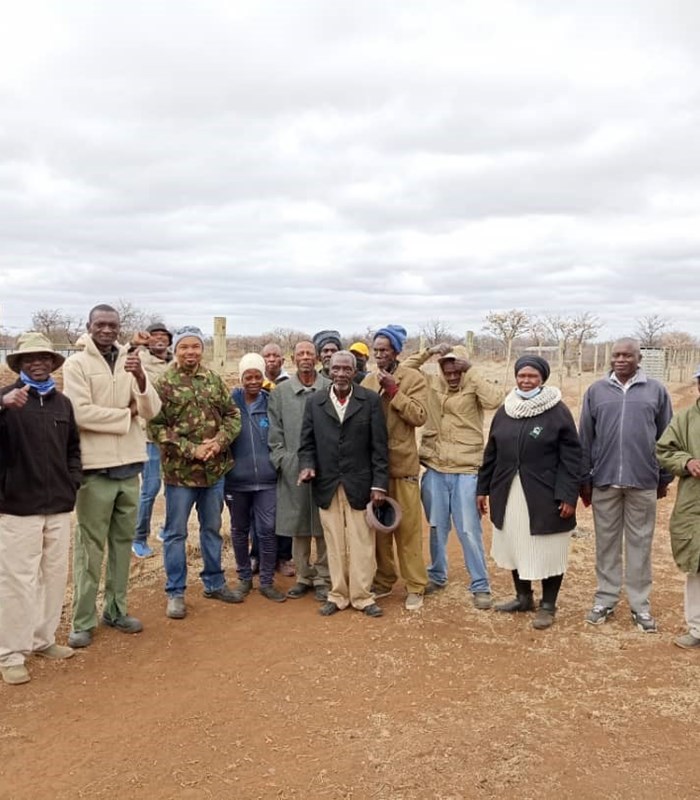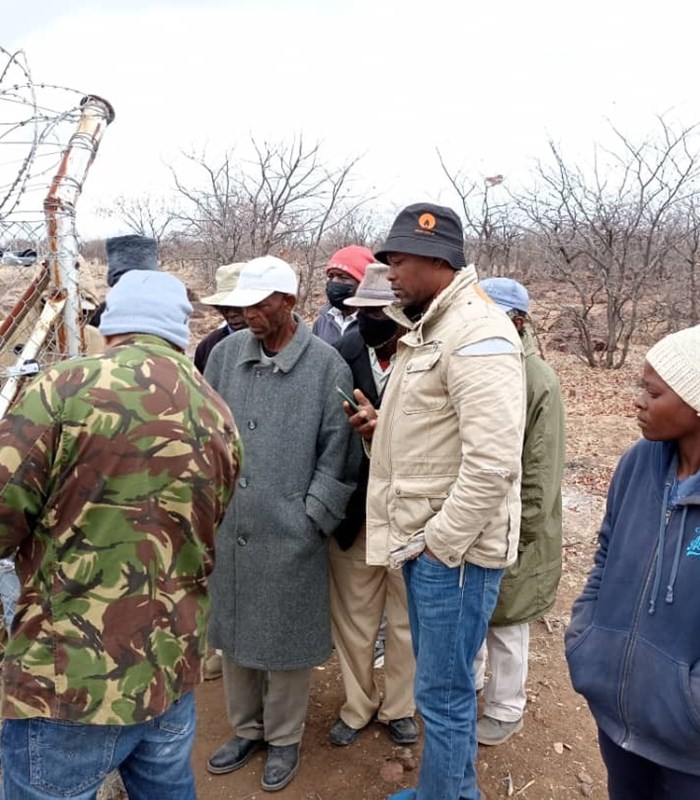 After a few days the hard work was completed and TCT was thrilled to be at the point to hand over this project to the Gobojango Community. After a full fence inspection by the TCT Community Liaison Officers together with the Stafix team, a small ceremony to celebrate the handover was held. We welcomed the Kgosi of Gobojango, members of the Village Development Committee, members of the agriculture department, social/development workers, counsellors, and general members of the community to be part of the handover. 
This project has brought a lot of pride to the people of Gobojango and TCT. By alleviating the threat that elephants pose, protecting a precious water resource, and allowing a safe place to plant crops we have moved one step closer to establishing coexistence between communities and wildlife areas. This plot was always earmarked to provide food for schools, clinics and for people who are less fortunate in the village. We hope that by securing its presence the Gobojango community can maximize its efforts and achieve what is set out to do. 
A big shout out to Stafix - Francistown for their efficient and quality service and to Michael Masilo from the Gobojango VDC who took the lead on this project from the start. It was a pleasure to work with you all.