Back in July 2021 TCT co-funded a project whereby eye tests and glasses were provided to the children of Bobirwa schools. Following the success of this, and in wanting to ensure ongoing support, our Community Liaison Officers Annie and Emmah visited the schools for further testing and general support to the community, using the glasses and frames remaining from the 2021 project.
This is Darren
Darren is a student at Mabolwe Primary School and received eyeglasses in 2021 when a team of passionate individuals worked throughout the villages surrounding Notugre. We followed up with Darren a year later to make sure his glasses were helping him the way they should. He confidently told us the following news,
'I do not have strain on my eyes to see so my eyes no longer get painful and I no longer get a headache. I can sit anywhere I want in the class room and my results have started to improve'
Darrens Mother, Othusitse is a teacher at Mabolwe Primary and is very proud of her son as well as grateful for the improvements she has seen since Darren received his glasses. Pictured below is Darren and his Mother.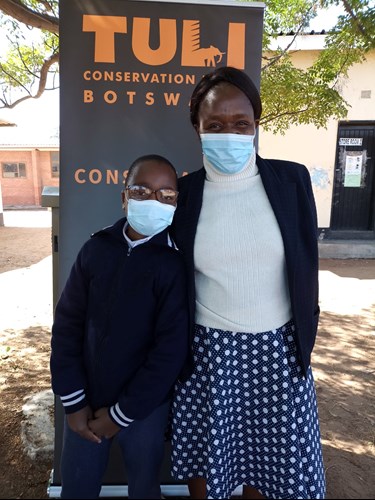 Meet little Lesego Makwati
Lesego is a standard 4 learner at Gobojango Primary School. When Lesego sat down to start her eye testing test we noticed she was struggling around the line 5 mark. She really had to concentrate, lean forward and squint to read the direction of the letter in line 5 and 6. We felt we could absolutely improve this and we put her in the U-See testing kit. After snapping in her custom lenses we conducted the test once again. Lesego read all the way to line 11 confidently! What a huge difference for such an amazing little girl. Pictured here is Lesego Makwati with Emmah Ditiso - TCT Community Liaison Officer, after she was issued her new pair of glasses.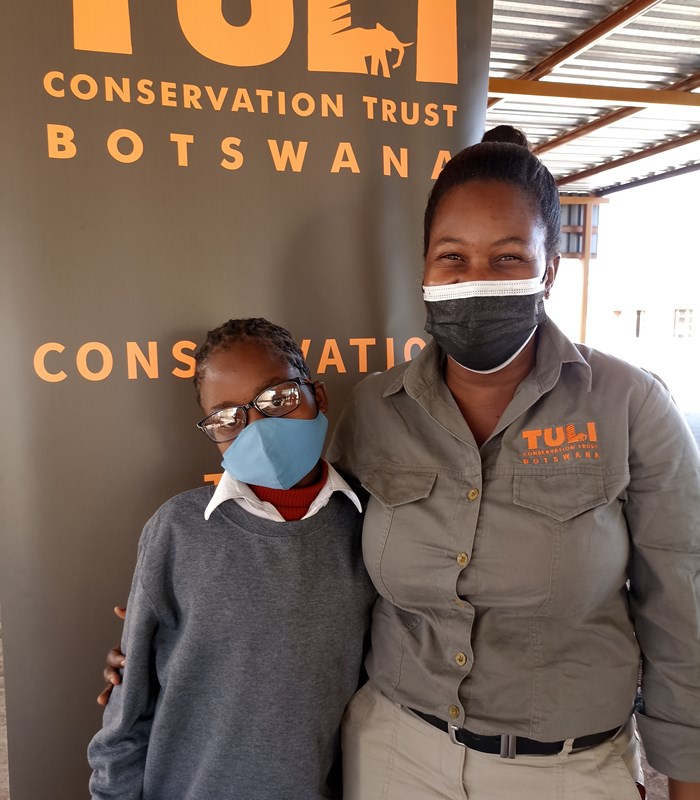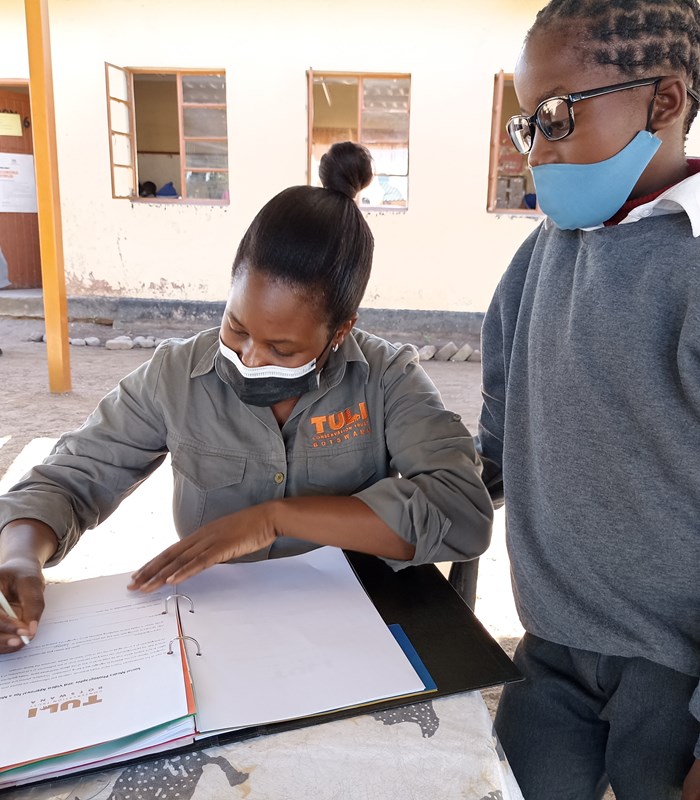 This is Lone,
Lone is a standard 7 learner from Gobojango Primary School in the Masego Cluster. She is a transfer student from the Maun area this year so she was not part of the eye testing held in 2021. Luckily we asked the teachers about any pupils they were concerned about in higher grades and Lone was brought to us. On Lone's initial test she was only able to read line 5 on the testing chart. After a 2nd test and a round with the U-See kit we were able to issue her a pair of glasses with custom lenses to suit her needs. She sat for her final eye test with her new glasses on and was able to read all the way down to line 11 with absolutely no hesitation. There is simply no better feeling than seeing a child so confident with their vision. Pictured here is Lone Mokokwana with her Grandmother Boitshepo Mokokwana, both of whom are thrilled with Lone's new Glasses!